About Sally
The Story of The Goat Lady
In 2012 Sally moved to the welsh valleys from her Bristol home, employed in a legal profession, Sally also a qualified foot health professional.


Sally had the idea of keeping goats but she took two years of research visiting agricultural shows and becoming friendly with those showing their goats.
In 2014 she felt ready and took ownership of their First two Anglo Nubian female Goats then over the next few years the herd increased and so did their milk.
This gave her the idea of making Goats Milk Soap so she attended a soap workshop in the Cotswolds and afterwards found her own recipe which was approved under Cosmetic regulations and shortly saw rewarding feedback from all ages suffering a host of various skin complaints.

Sally has now left her employment and find all their time taken up with her small holding business.
She has a passion for organic homemade produce.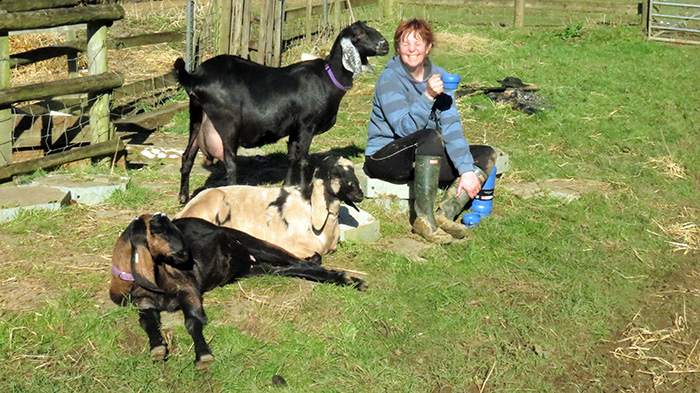 ---